Virgin Casino review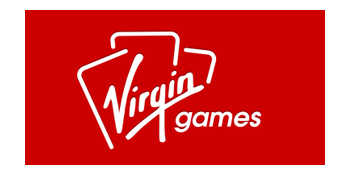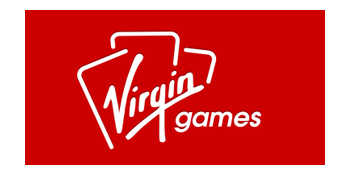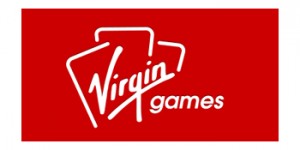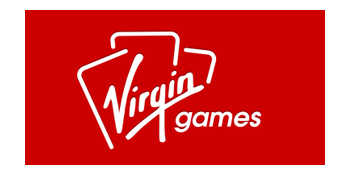 Software
:
Cryptologic, Gamesys, IGT, Microgaming, Net Entertainment, WMS Gaming
OS Compatibility
:
Flash, Linux, Mac, Windows
License
:
Gibraltar, UK Gambling Commission
:
Positives
Great customer service, great games, great transparency a safe and rewarding casino to use. It is a great casino for people who are new to online casinos but also the experienced gamer will also be satisfied by their experiences here.
Negatives
Some people may prefer to play on one software platform or have greater breadth and depth of gaming options than is available here for instance fans of 100 hand video pokers will not get that here. Others may prefer download casinos and the extra graphical capabilities that these can provide.
Bottom Line
Virgin is an excellently run Instant Play casino with a great choice of games across many different platforms. They also publish the Return To Player for each game which is a nice little touch too.
PostedNovember 28, 2012 by
Alex Eliades
I must say I did not have high hopes for Virgin casino, I thought at best it would be a solid offering of games but nothing really to distinguish it from the crowd.  I could not have been more wrong and now rank Virgin Casino as one of my favourite online casinos that I would recommend wholeheartedly to everyone as a great casino to play on.  Virgin Casino does not try to be all things to all people instead it offers one of the very best no-download casinos available on the market.  Virgin is a well respected brand and with being a publicly traded company with assets in the UK and round the world you will struggle to find a safer casino to wager with.  Virgin Gaming also offers poker, bingo and a Mobile Casino as part of its offerings so there are extra gambling opportunities you can explore and access if you so wish.
They have taken some excellent games from a wide variety of platforms and offer you the very best of online gambling at one site.   There are some of the very best and most popular games by IGT, Microgaming and many other platforms.  The only great software provider that I would have liked to have seen some of their best games by was NetEnt but there are still lots of great games for you to choose between including Reely Poker by Leander Games which not many casinos offer.
This site very much plays like a "greatest hits" of online casinos so for every slot game you play you can rest assured it will be amongst the most popular or most interesting that are available online.  They have also chosen some of the very best no-download casino games available offering a compelling mix of excellent odds for the player and great gaming experiences in terms of software and interfaces.  They include versions of Blackjack with a tiny 0.2% house edge and video poker with as little as 0.46% house edge.  There is a bit of a bias towards the IGT software in terms of game choice and selection but this is no bad thing as it is an excellent platform and there are still lots of great games from other software providers including Microgaming.
Virgin Casino also takes player issues seriously and is one of the best sites in terms of fairness to players, ease of interface and quality customer support.  One feature that I particularly like about the site is that if you game choice in list mode then it will give you the payout rates for each game, whether it is video poker or slots.  This is an excellent feature and I do feel that casinos could do far more for transparency in this area, after all a player who is wagering should have a right to know what edge the house has on their bets.  Not only is this information available but it is very easy for players to find and see when choosing their games in the List format.   They also have live chat and an excellent reputation for first class customer service.
Virgin back up their offering with decent sign up bonuses, comp points and many regular bonuses that will appeal to and reward their players.  They currently offer a deposit bonus of up to 100% of £100 for their casino.  They offer a range of over 35 progressive jackpots including some Virgin exclusive progressives.
The Virgin Casino interface is very easy to use and you will have no trouble depositing and navigating your way to all the games on offer.  I have always been a fan of the Virgin Brand in terms of quality and customer centricity but I have never cared much for the visual branding of Virgin and I do not find the interface as visually appealing or interesting as Mr Green Casino, Platinum Play Casino, 3Dice casino or even Bet365 but this is just a matter of taste and it did not stop me having a great time at this casino.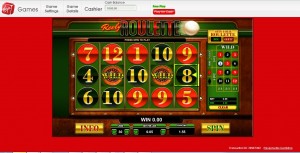 In the past I used to recommend Microgaming casinos to people above all other but now I feel that some of the other platforms are offering some excellent games that are so innovative and offer such a great player experience that someone who only plays on Microgaming casinos would be truly missing out.  There are some small developers such as Leander Games that are producing some fantastic games such as Reely Poker (a video slot game that mixes elements of poker into it) that if you just play on one of the big software platforms you will miss out on some great games.  Slot-wise I particularly enjoyed Sensible Soccer, Bejewelled, Star Trek:Against All Odds, Reely Poker and War of the Worlds but there are many great slots to choose from here.
Paddy Power Casino and Bet365 Casino offer a greater range of games and also offer much more from Playtech and Mr Green Casino manages to get some of the best games across different platforms whilst strongly promoting the excellent NetEnt games but Virgin casino is still a fantastic and accessible choice for the novice and discerning gamer alike.  The problems with Virgin Casino are the same as its strengths it plays like a greatest hits album and that will leave some people wishing for more depth, whether it is wanting video poker that can be played with more than ten hands, or a different version of blackjack.  Equally there is no Craps or Sicbo that some players will miss but with a casino that plays like a greatest hits album you are always going to miss some depth.
This is a great casino that is well worth checking out.  There are a good number of casinos that have games from a variety of software providers but few that offer some of the best games each platform has or offers such a broad range.  A truly excellent selection of slot games is backed up by great customer service and decent bonus terms.  This is a superb choice for the "casino virgin" as well as a great casino for experienced gamblers to enjoy.
Check out Virgin Casino:
---