Solera Casino review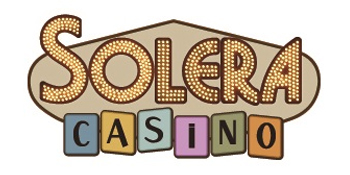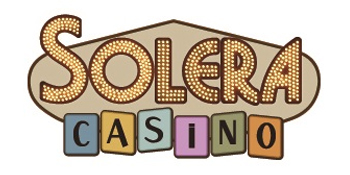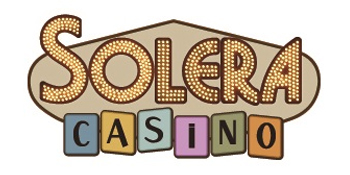 Software
:
Leander Games, Rival, Sheriff Gaming
OS Compatibility
:
Flash, Windows
License
:
Curacao
Positives
If you want to play Leander Games slot games (and you should) there is a great selection here and they are complimented well by the other games on offer from Rival and Sheriff Gaming.
Negatives
This is a small casino with less depth, variety or customer service testimonials than larger casinos offer. Whilst they should be safe to do business with and you should have a great experience with them they are not AAA rated.
Bottom Line
If Reely Poker or Megadeth slot games have whetted your appetite for other Leander Games this casino offers a great selection. Less well known than other casinos, this site is a great choice to access some lesser known but interesting slot games from Leander Games and Sheriff Gaming.
PostedNovember 28, 2012 by
Alex Eliades
If you are looking for something a little bit different from an online casino then Solera Casino may be a great choice for you.  It is a casino that is aimed at the Spanish market and with a Spanish theme.  Reading through the text on the site you get the distinct impression that this site has been translated from the Spanish by someone who is not a native English speaker but this does not detract from the playing experience. It is a no-download casino and it is unusual in that it features and focuses on software that many online gamblers will not be all that familiar with.  The Casino is regulated by the Government of the Netherlands Antilles (Curaco).
They offer software from three providers Leander Games, Sherriff Gaming and Rival.  Both Leander and Sherriff are casino software firms that offer something that little bit different than what other providers offer but each on their own would have a fairly limited number of games that they would be able to offer.
Leander Games has been generating a lot of buzz being commended by Casinomeister in its Game of the Year section of its annual awards and several high profile casinos are now offering either their Megadeth or Reely Poker online slot game.  Despite this buzz and the favourable player response to these games it is really difficult to find an online casino that offers more than one or two of their slot games.  With Solera casino you get to play most of their slot games and it is the only site I have found where this is currently the case although I am sure will change soon.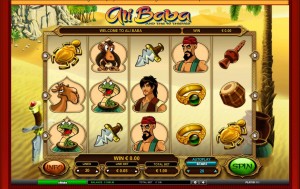 I came across Solera Casino because I was specifically searching for a casino where I could play a good range of Leander Games so it is a good place to highlight why I would do this and why you maybe should too.  In Reely Poker they came up with a slot game that blends elements from poker into the slot game.  It is a 5 reel slot game but it is a game in which you are able to make a side bet on which of the three rows will produce the best poker hand.  This is a great little side bet that adds to the atmosphere and feel of the game but this is further added to by the bonus feature in which you are dealt multiple texas holdem hands and are continued to increase your bonus and progress through bonus rounds as long as you produce a sufficiently strong poker hand.  They also have similarly constructed Reely Bingo and Reely Roulette games.
The Megadeth game is very well crafted and also full of interesting innovative features and well thought out and thematically relevant bonus rounds as is true of their lesser profile offerings such as Ali Baba and the Forty Thieves, Pampa Treasures and Lucky Tango.  All of their games provide an enjoyable and graphically rich experience that manages to feel different to what other software companies have produced.
Sheriff gaming slots are much easier to find widely across the internet than Leander Games but still it is quite likely that you may not have found a site offering many of their games before.  They make a great addition to the Leander slots and add to the variety that the casino offers.  If you are looking for new slot games that are not very similar to other games you have already played then they are well worth checking out.  They all have a similar feel to them and their design is routed in 3D styled graphics that sets them apart visually from what other sites offer.  I did not enjoy these slots nearly as much as Leander's but I found that they made a welcome addition to the site and I will definitely keep coming back to these games as well.  Sheriff Games are also available on quite a range of platforms but this remains a decent platform to check the games out and the games combine well with Leander's offerings.
There are very few Progressive Jackpots offered and those that are available are in the low tens of thousands rather in the hundreds of thousands or millions.  Rival slots did not interest me as much but they still offer additional variety to the slot fan.  Rival seems to take care of the software for the rest of the casino which offers a range of video poker, card and table games.  There is nothing like the depth or breadth of choices you would find in a Playtech or Microgaming casino but many players will be fine with the range available.  All of these elements provide an enjoyable experience and an ideal distraction from the slot games on offer.  The interfaces were not as good as the best in the industry although they are perfectly fine to use and I would only recommend them either for people wanting a break from the slots on offer or people motivated heavily by bonus offers.
Customer service and reputation wise Solera Casino is far less heavily played by an English speaking audience than other sites we review here and it is harder as a result to get a clear overview how players have experienced the casino but everything I have found has been reasonably positive. Their customer support is email only which is not up to the standards of the best in the business but for many players may be fine for a small casino offering something substantially different from what other casinos offer.
The bonus offers available at time of writing are not as generous as some other online casinos but still provide a welcome incentive to make your deposit.  I am very new to this casino so I cannot say much regarding their bonus offers and programmes for regular players.  Their current terms for a 100% deposit bonus are 30 times Deposit and bonus but the conditions are a little vague and make no reference to any game restrictions.  My general rule of thumb is to avoid advantage style play on casinos of this nature as you are risking "spirit of the bonus" problems even though they are not specified in the terms and conditions but this is up to you whether you are willing to either take the risk or do more detailed research into the matter.
Overall Solera casino offers a great opportunity to play Leander and Sherriff Slot games.  If you are looking to play some refreshingly different and well thought out slot games then Solera gives you a great opportunity to do so.  This is unlikely to be the site for everyone and other sites have better customer service, more established reputations and far greater choice and variety of games.  Nonetheless Solera manages to offer something sufficiently different to more high profile casinos that I would whole heartedly recommend it to the casual gamer and slots fan.
Check out Solera Casino:
---