Gala Casino review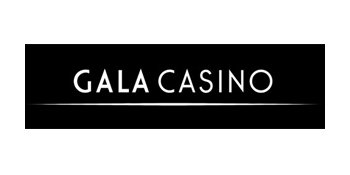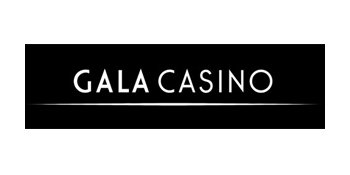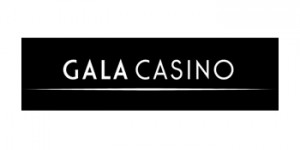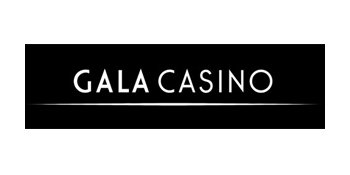 Software
:
Amaya Online, Ash Gaming, Cryptologic, Electracade, Evolution Gaming, GTECH G2, IGT, Playtech
OS Compatibility
:
Linux, Mac, Mobile, Windows
License
:
Gibraltar
Positives
Uses Playtech, one of the best casino software around with some favourites from other software providers too. Many people will like its link to brick and mortar casinos in the UK. They also make it very easy to decline bonuses which will suit many players.
Negatives
Better sign up bonuses at other Playtech casinos (Bet365). The "no-download" versions of games are so good that you may miss out on downloading even better versions of some games through not seeing the need.
Bottom Line
Overall, Gala Casino has a massive variety of games from Playtech and a selection from other software providers. The casino has been designed to work on every platform offering a downloadable casino, a no download flash based version as well as mobile gaming apps. They are as reputable as it gets being operated by the Gala Coral Group, which is the UK's third largest gaming organisation that own brick and mortar casinos as well as some other major online gaming businesses.
PostedOctober 27, 2012 by
Alex Eliades
Gala Casino is part of the Gala Coral Group which is the third largest gaming business in the UK.  They have brick and mortar casinos as well as online games and their online casino can be played either in no-download or download versions.  They recently switched online software platforms from Amaya to Playtech so many other reviews you might read about the casino need to be read with this in mind as they only changed earlier in 2012 to Playtech which is one of the leading and most popular gaming software platforms online.
I have always enjoyed playing Playtech games and they are amongst the best online casino games out there although of the "big" software providers I do slightly prefer Microgaming.  There are over 300 games available at Gala Casino and they have an excellent mix of games including strong innovative  slot games, excellent table games and overall a great deal of variety on offer backed up by excellent user interfaces, innovation and each game offers an first-rate gaming experience.  I always avoid progressive jackpots as I prefer small but more frequent payouts but for people who crave the big win then they will struggle to find a greater choice of progressive jackpot slots than are available here.
With Gala Casino you can either play the "no-download" or the download version of many of the games.  For my money I would recommend downloading the software as I feel that this provides a better, more immersive experience but you can get many of the games and much of the functionality from the Flash version if this is what you prefer.  There is also an option of mobile gaming which has never really appealed to me but there are many people who will enjoy playing games through their mobile and it has an excellent interface and good range of games for those who enjoy gambling on the go.
Bet365 is one of my favourite online casinos and it is my go-to Playtech Casino so I was a little disappointed that Gala Casino switched from the inferior but still decent Amaya software as I already have a Playtech casino that I regard as my home and enjoyed some of the old games that Gala Casino offered in the past.   For many people the switch to Playtech will be a positive move as they get to play with the superb Playtech software whilst at the same time benefiting from the positive associations with Gala's link to a brick and mortar casino.  Gala Casino does not just have Playtech games and it also offers some games by several different software providers including Amaya and Ash Gaming which adds to the variety the casino offers.
Gala Casino also enables you to play online poker through the iPoker network which offers a good range of games and very decent online poker platform to play with.  With online poker I always think that there is Poker Stars and then everyone else and I generally stick with the limitless choice of games and variety that Poker Stars has to offer and other platforms lack the players to match. For people wanting to hop between poker and casino games or who want to exploit the added "juice" that smaller poker sites inevitably offer through guaranteeing prize pools in tournaments without always getting the requisite number of players.  The ipoker network is also an excellent option for people who like a bit of a "community" feel that is missing from the behemoth that is Poker Stars.
The customer service at Gala Casino is excellent and there are very few reports of slow cashouts or other problems with them.  Their software is pretty safe and very unlikely to be rigged in any way although they have not taken the same steps as some other software providers have taken to independently audit its software.  They have a live chat facility which is not 24 hour but is still a very useful and helpful part of the excellent customer service that they offer.
There are a good range of bonuses available through Gala Casino including an initial deposit bonus of up to £200 at 100% with a 20 times playthrough (deposit and bonus)  at time of writing which is a reasonably good bonus although as with many casinos these days many games do not count fully towards your playthrough.  There are also highroller initial deposit bonuses, refer a friend bonuses, second deposit bonuses and other regular bonuses that you can take advantage of.  You also have the option of choosing whether or not you wish to receive their bonuses or not which is an excellent option as many players would rather be free to gamble how they please without having to read, understand and adhere to bonus rules.  On the downside you generally need to meet their playthrough terms within 14 days or your bonus is withdrawn which is a tighter time frame than many casinos require.  Bet365 offers a significantly better deposit bonus at time of writing so if sign up bonuses are a big factor in choosing a gambling site then you might want to check them out first.
Every game that you play on Playtech software is among the best examples of its kind in online gambling be it standard slots, progressive jackpot slots, card games, roulette or arcade games.  In breadth you get the benefits of being able to play the exact rule versions that suit you best, including some variants with very low house edge and whichever game you play you are ensured an excellent interface and a very slick and satisfying gaming experience.  If you want to play live casino games then you can, want to play 1 deck blackjack, ditto.  Want to hop onto slots? Then you can enjoy many great games that are excellently presented, well thought, innovative and satisfying as well as some of the best games other gaming software providers have to offer.
Overall Gala Casino is a great place to play online and it combines an excellent playing experience with great customer service and benefits that flow from being part of the same operation as a large brick and mortar casino business.  They offer games from a range of different software providers to further add to the variety available and provide a great playing experience as well as options for mobile gambling, online poker and live games.
Check out Gala Casino:
---